Explore In Bloom This Week
The Love In The Mist flowers (Latin name: Nigella damascena) are almost done blooming. A few stragglers are still in blossom and their bright blue color can be spotted here and there in the garden.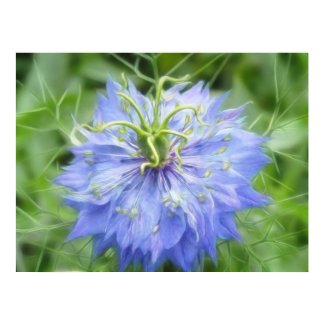 Most of the flowers, however, have moved from the bloom stage to the seed development stage. Nigella forms large, balloon-like seed pods that add visual interest to the early summer garden.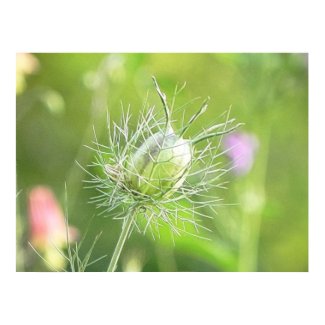 Our Love In The Mist seed pods are not ripe yet. It is best to wait until the seed pod balloon is brown and crispy and the stem is dry enough to snap cleanly. The top of the pod will start to open up and ripe seeds will shake out easily when they are ready to harvest. Ripe seeds are firm and black.
I did have to run outside and peek in an under-ripe pod while I was writing this, though. The one I picked had 47 green seeds in it and there are hundreds (maybe even thousands) of ripening nigella pods in the garden. They should be ready to harvest in a few weeks and I'll sprinkle them freely though the garden beds. The plants are kind of skinny and weedy, with lacy foliage, and that makes them a nice plant for filling in spaces between established perennials.
If you like a lush, cottage garden planting style you may want to add Love In A Mist to your garden. Swallowtail Seeds carries a nicely priced, larger pack perfect for direct sowing.
A lot of the animals that visit our garden get names - usually names like Chippie (the chipmunk), Snappy (the snapping turtle) and Hummie (the hummingbird). Young rabbits are usually referred to as Junior Bun or Micro Bun depending on how tiny they are. We don't worry too much about making sure that every individual animal has their own individual name and unless someone has unusual markings or behaviors all animals of a single species end up sharing the same name.
Nymphie the Fork-Tailed Bush Katydid was in the garden today. When we last saw Nymphie he was enjoying the ruffled petals of an Angel's Choir poppy. Or maybe that was his cousin. They all look the same to me and they probably think all humans look the same too. Nymphie seems to really like his flower petals and he picked a particularly nice place to sit and watch the garden this time.
Nymphie is a good natured insect and didn't get upset about me taking close-up photos from several different angles. When he finally got tired of me pestering him he didn't behave aggressively - he just hopped over to another flower where he could go about his business without further interruption. I'm glad this little baby katydid was willing to pose for a while on the bright red daylily so that I could capture today's footage.
Feverfew (Latin name: Tanacetum parthenium) is a short lived perennial plant that is a "must have" for any daisy loving gardener. Take a look at this video. That's just one plant!
Feverfew is easy to grow and is covered with little white daisies in early summer. If you cut it back after it blooms you can usually get a second show of flowers in late summer too.
Most daisy type flowers are able to produce more than 100 seeds from each bloom. Don't be surprised if your feverfew self sows readily and seedlings pop up all over the garden next spring. The seedlings are easy to recognize with a distinctive leaf shape and an interesting herbal scent. Feverfew does not root deeply and extra seedlings or plants can be pulled out if you end up with more than your garden needs.
I generally use feverfew as a gap filler. The cascades of little white daisies and the pretty, frilly foliage make a nice accent for larger, brighter blooms like Black Eyed Susans, Coneflowers, Zinnias, or Daylilies. Swallowtail Garden Seeds sells generous packets of feverfew at a very good price.