Explore In Bloom This Week
Poppy season is starting to wind down. The breadseed poppy pods are forming and a few of the early ones are already ripe for harvest. The ones in this photo aren't quite ready yet, though. We still need to wait for them to turn dry and brown, for their stem attachment to turn brown and crispy, and for little openings to appear between the pod's crown shaped hat and round body. You know the seeds are fully ripe if you can sprinkle them easily out of the seed pod, just as if you were sprinkling salt from a salt shaker.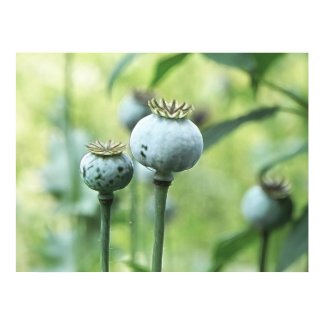 Breadseed poppies (Latin name: Papaver somniferum) are also referred to as opium poppies and yes, they are the same species. They are also the same species of poppy that make the seeds for poppy seed bagels or lemon poppy seed cookies, and that grace millions of home gardens with their pretty, easy to grow and care for blooms.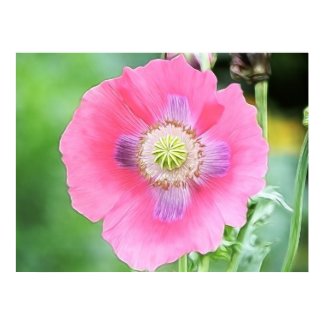 In any plant species, breeders select for certain plant traits. Papaver somniferum strains sold through flower garden seed catalogs come from breeding programs that emphasize bloom size, color, petal shape, stem strength, and disease resistance. Breadseed strains are bred for big seed pods, seed size and number, and for flavor. Some somniferum poppies are even bred for extra layers of frilly petals and are sold as Peony poppies (often under the Latin name Papaver paeoniflorum).
They aren't bred for opioid chemical activity and haven't been for generations - so if you found this web page looking for "other sorts" of Papaver somniferum you've come to the wrong place. And leave your granny's breadseed poppy flowers alone, unless you plan on baking bagels.
Today was a beautiful day - just not the blue sky, sunshiny type. It was a pouring, gully washer rains kind of beautiful day. No need for us to water the plants - Mother Nature took care of that. And no need for us to worry about a repeat of last month's flash flood either.
The rain came down quickly but our creek restoration did the job. Our land is in a "holler" with hills rising up on either side. The piece of land behind us is similarly shaped. When it rains hard all of the water that runs off the hills meets at the center point and is channeled into our creek.
Today's rain moved an incredible amount of water in a short time. This would have certainly been a flooding rain for us if we had to rely on the previous owner's culvert to accommodate the flow. Instead we watched the rains follow the natural drainage contours of the land and turn the creek into a raging rapids for an hour or so, cutting the deep creek even deeper as it moved the water safely away from our house and land.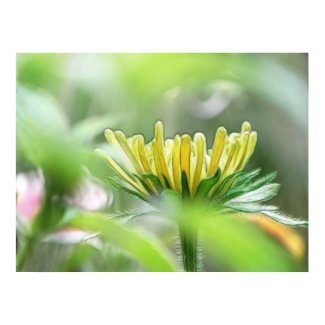 After the rains we sat on the porch and enjoyed the flowers. We also enjoyed not having to deal with another flood! It was truly beautiful day.
Millkweed plants (Asclepias species) are a favorite source of food and shelter for many beneficial garden insects. This week our milkweeds are being visited by large numbers of Great Spangled Fritillary butterflies (Latin name: Speyeria cybele) and Hummingbird Moths (Latin name: Hemaris thysbe).
The fritillaries are the most numerous. I've seen up to five at a time sharing a single milkweed flower head. When I walk through the corner of the garden where the milkweed plants live the air fills with dozens of beautiful fluttering butterflies.
There are plenty of hummingbird moths too. They zip around from bloom to bloom and are a lot harder to capture on video. Thank goodness for a camera that takes slow motion videos. Even with that, In Bloom This Week readers may have noticed that my hummingbird moth videos are made up of short pieces of footage pieced together. What you don't get to see is all of the unused clips where the hummingbird moth zooms off behind the flower as soon as I start filming!